About our building...
The North West Museum of Road Transport (formerly St.Helens Transport Museum) is based in Hall Street Depot, the ex-St.Helens Corporation Transport Depot.
A depot has been on this site since 1881 when privately owned horse trams entered service in St.Helens. These were later replaced by steam trams which, in turn, were replaced by electric trams. The depot was extensively rebuilt for the electric trams in 1899, and the building is basically the one which you see today.
St.Helens Corporation took over the New St.Helens and District tramway company in 1919, continuing tramway operation. Trolleybuses were introduced in 1927, necessitating alterations to the overhead wires. The electric power was supplied from a substation in nearby Tolver Street. In 1929 the Tolver Street part of the depot was opened as a bus garage, being converted into the present workshops after the trams had ceased running. The last tram ran in 1936, leaving a mixed trolleybus / motorbus fleet until the trolleybuses were abandoned in 1958.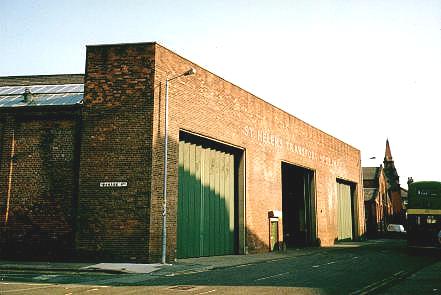 Hall Street Depot, September 1999 ©
During this time various alterations were carried out, such as the building of a bus wash and paint shop inside the depot.
In the mid 1960s, a garage was opened in Jackson Street, leaving Hall Street primarily for maintenance, with bus washing being done at Jackson Street.
The St.Helens fleet was absorbed into the Merseyside P.T.E. in 1974, but things continued as before until problems were experienced maintaining modern vehicles in a building which was not designed for them.
In particular, the single deck Leyland National type buses entering service in increasing numbers, were far too long for the pits and were difficult to get into the workshops when on tow.
In the early 1980s it was decided that new workshops would be built behind the Jackson Street depot, and these were opened in 1984. Hall Street was subsequently closed and sold back to St.Helens Council, and remained empty until 1986 when the North West Museum of Transport Society vehicle collection was moved in to form the Museum as it is today.
Many historical features can still be seen inside the depot including the tram track, of course, the brackets to hold a gantry at trolleybus roof height for overhead maintenance and one or two insulators, remnants of the trolleybus wiring system.
Artists impression of the new building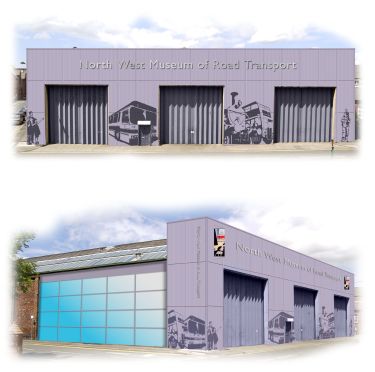 Actual building as finished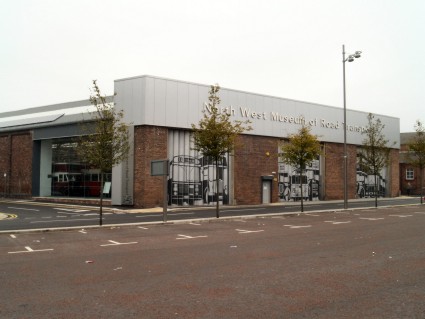 Inside the Museum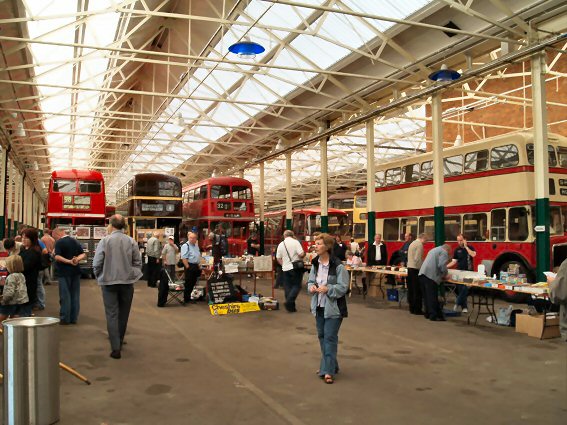 Information Officer
paul@nwmort.co.uk
North West Museum of Road Transport